FAQ's
PRODUCT INFO
How do I fit PLUGZIT?
---
Easily. 1. Put the silicon seal on the base. 2. Push the base through the hole from the inside out. 3. Put the second silicon seal and washer on the shaft. 4. Tighten the protective cap until the leak stops. (Finger tight - do not over tighten the cap)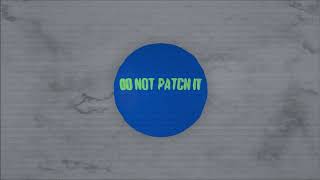 ---
Does PLUGZIT only work on big holes?
---
No, PLUGZIT can fix any size hole or tear up to 40mm in diameter. PLUGZIT comes fitted with an "arrow head" type attachment on the thread. This allows you to effortlessly insert the device through smaller holes. It doesn't matter which way you push PLUGZIT through the hole, but we suggest you have the flat end inside the pool when you fit it permanently. We are always here to help so if you need support just reach out using our Live Chat feature or email us at hello@plugzit.com. IMPORTANT: Take care when inserting through a smaller hole. Do not over tighten the protective cap. Finger Tight Only.
---
What colours does PLUGZIT come in?
---
The first run of PLUGZIT's will be WHITE. In future, iIf we get requests for different colours and sizes then we will listen and you will get!
---
How many PLUGZITS do I need?
---
We suggest you buy two because you never know when you will need one. PLUGZIT is an essential item in your pool repair kit. If you buy 2 PLUGZIT's, we will plant 1 tree. Literally! Don't buy PLUGZIT when you have a hole, buy now, in case you get one. Think of all that water you will save!
---
What if my hole is on the bottom?
---
If you discover a hole in the bottom of your pool then we suggest that you patch it as best you can until the season is over or you need to drain it for another purpose. Once you can access the hole from both sides, insert PLUGZIT from the outside in (flat end on the ground) and tighten from the inside as you would normally. PLUGZIT has been designed with flat, rounded edges to avoid injury as far as possible in case of unexpectedly coming into contact whilst swimming.
---
Does PLUGZIT come in different sizes?
---
Our first production run will see a PLUGZIT unit that has a 5cm (1.97 in) diameter. In the future, we envisage producing a smaller size and possibly larger. First we need to hear back from you to get a better understanding of average hole sizes, etc.
---
Can I break PLUGZIT? Do Not Overtighten
---
PLUGZIT is robust and is designed to be reused. However, it is not made of metal. The force created between seals when you finger tighten PLUGZIT is immense. This means you do not have to tighten the cap more than what is called, "Finger Tight". If you over tighten PLUGZIT you run the risk of ripping off the thread. We have taken PLUGZIT through many different product standard tests and whilst you can not simply rip off the thread, it can happen when it is severely over tightened. And, we want to make sure you know. Common sense is required. If you do over tighten and the thread rips off, please let us know. Do not throw the pieces away. If you return them to us, we do not promise to replace your PLUGZIT, but we might. Note: This is not a guarantee to replace or refund. We reserve this right entirely at our own discretion.
---
Can I replace an existing hole that I have patched or taped with PLUGZIT?
---
Yes, absolutely. Provided the hole is not more than 40mm in diameter. If you are putting up your pool for the season, it is a good idea to replace all existing holes, whether on the side or the bottom with PLUGZIT. Warning: Take care when removing patches or tape. You don't want to make the hole bigger. Or if you don't want to remove the existing tape or patch, then simple locate the centre of the hole and push PLUGZIT through. Finger tighten to permanently seal as normal. If you want to take off existing patches or tape, then just exercise caution.
---
Can I really plant a tree?
---
Yes. If you buy two or more PLUGZIT's, we will plant a tree. We have partnered with One Tree Planted, an US 501(c)(3) nonprofit organisation to make this happen. Visit our Plant A Tree page to see more. When you use PLUGZIT, you are 100% having a positive impact on our environment.
---
---
TRACKING
How do I track my Order?
---
Once your PLUGZIT has been dispatched you will receive an email with your Tracking Code. Follow the "Track My Order" link in the Menu or in the Footer . This will open a new window on your Browser. Paste your tracking code in the box and click Search. TRACK NOW
---
---
ORDERING
How long does it take for my PLUGZIT to arrive?
---
PLUGZIT is shipped from our Fulilment House in the EU, therefore it depends where you live. For this reason, we suggest you buy your PLUGZIT now and not when you discover a hole. Below are our expected Delivery Times, however, we all know that the Covid Crisis has impacted supply chains so please be understanding if there are delays. UK & Europe - 3 to 5 working days Canada and USA - 5 to 7 working days South America - 7 to 15 working days Australia - 9 to 12 working days Rest of World - 9 to 15 working days We are only just starting and the plan is to set up fulfillment agreements in our most popular markets to reduce the time it takes to get PLUGZIT to you.
---
---
DISTRIBUTORS
Can I become a Distributor?
---
Sure, we would love to discuss how we can work together. Please complete our short form and we will get straight back to you.
---
Order a sample
---
If you would like to request a sample, please complete our short form and we will get straight back to you.
---
What's this "Plant a Tree" thing all about?
---
We have partnered with One Tree Planted, a US 501(c)(3) nonprofit organisation to make every purchase of PLUGZIT count. When you order 100 PLUGZIT's you will plant 6 trees. When you order 1000 PLUGZIT's you will plant 60 trees. You will receive a certificate issued by PLUGZIT and One Tree Planted with your company name, confirming the number of trees planted relating to your order. You can use share the certificate on your solcial media and other channels to let your cusotmers know that you care about the environment and are doing your bit. Download our M.E.G.A. Sustainability Plan Visit the Plant A Tree page
---
---
SUSTAINABILITY
Is PLUGZIT a Sustainable Product?
---
Yes. Our goal is to become Carbon Neutral. This means we want to have a Net effect of removing carbon from our atmosphere. Download our M.E.G.A. Sustainability plan to see how will will do it. Visit our Plant A Tree page
---
A message from Guy
---
GUY VAN DER WALT, WHOSE SURNAME TRANSLATES FROM OLD DUTCH AS "OF THE FOREST", IS AN ENTREPRENEUR WITH A MEGA PLAN. WITH A NAME LIKE THAT, IT'S NO WONDER HE FOCUSED HIS IMPACT ON PLANTING TREES. GUY IS PLUGZIT'S INVENTOR AND WITH HIS TEAM, HAS MADE A PLAN TO MAKE EVERY PURCHASE OF PLUGZIT COUNT.
TO EVERYONE WHO NEEDS OXYGEN,
AT PLUGZIT WE REALISED THAT COULD USE OUR BUSINESS TO DO OUR BIT FOR THE PLANET.
After watching David Attenborough's talk on climate change, we started doing more research. And then it popped, the unmistakable, blatant realisation that we were not doing anything remotely close to enough. Only thinking sustainable thoughts is not doing. We were setting up a business that would, without action, actually contribute to the current existential problem that our planet and our species are facing. The scientific results are out: we are drifting off the edge of a cliff. Unless the world confronts the urgent carbon problem, science tells us that the results will be catastrophic. There has been too much bullshit and lack of meaningful action for too long.
HUGE CHANGE IS NEEDED, RIGHT NOW.
And we want to make an example of PLUGZIT and demonstrate that no matter how small or early stage you are, your business, empowered by your customers, can be a catalyst for change in your industry and beyond. We are learning by doing and assimilating lessons learnt and published by others and applying what we can to our business—we will make mistakes—but we will correct these mistakes. We are determined to make a positive impact rapidly and fundamentally as we aspire to become a positive contributor of a new global standard for sustainability.
WE WILL BE COMPLETELY TRANSPARENT AND OPEN IN EVERYTHING WE DO.
We will share the good and the bad in all its gory details, starting from today.
We hope you join us on this journey as we develop and grow, identifying the best and most progressive minds in this fight to make sure that we, and our future generations still have a planet to swim on and enjoy.
GUY AND ALL OF US
AT PLUGZIT,
FEBRUARY 2021
---
---